Symphonix Evolution



Check out our Blog
Whether you're an experienced musician or a learner, Symphonix Evolution is a powerful tool that helps take your music to a whole new level. Create music by dragging notes directly onto the score, and record or playback via MIDI devices or using the inbuilt virtual synthesizer. Learners or musicians who play 'by ear' will appreciate the ability to associate note pitch with the notation.
Symphonix Evolution has numerous features, including:
Notation Editor
Performance Oriented
16 track sequencer
Support for external MIDI devices using the USB Camera Connector
Wavetable synthesizer with GM/GS emulation
Load and Save standard MIDI files
Integration with email and web for easy file exchange, including PDF sheet music notation
Printing support using AirPrint
Real time recording and conversion to notation
Quantization of recorded input or MIDI files
Complete online help to get you started
Use Symphonix Evolution to take your music studio with you wherever you go!
Symphonix Evolution is a powerful app and it is recommended that the online help be used to familiarise yourself with all of the functionality. MIDI files can be imported from iTunes or by locating a MIDI file on the web and using the "Open With" option in Safari.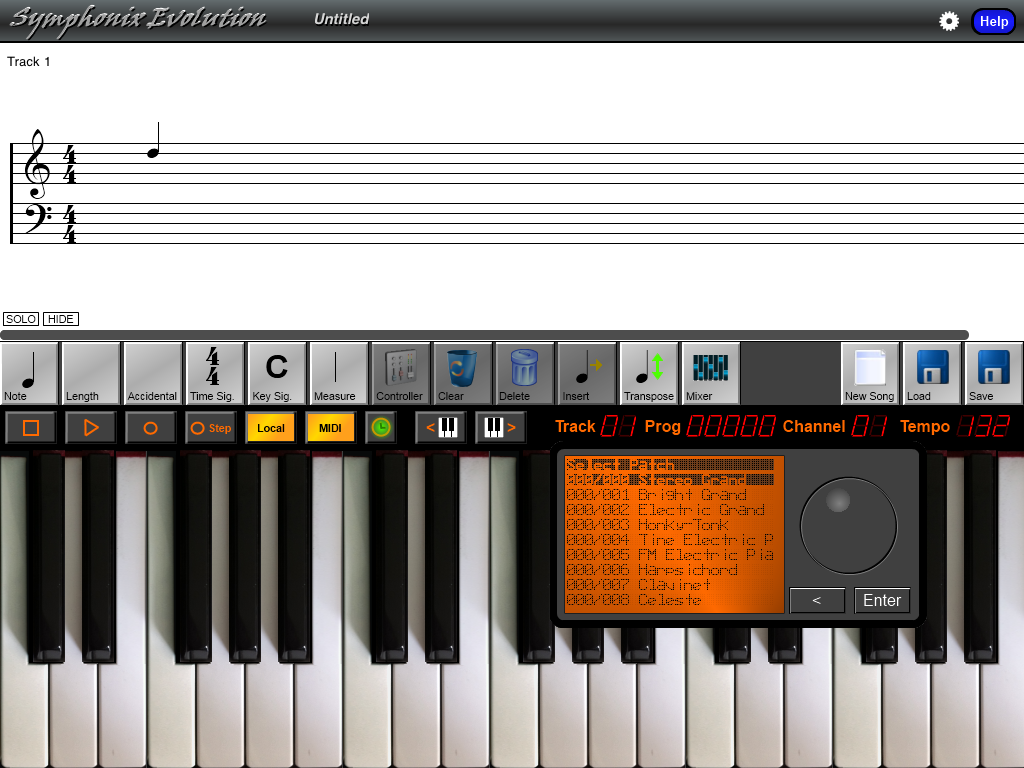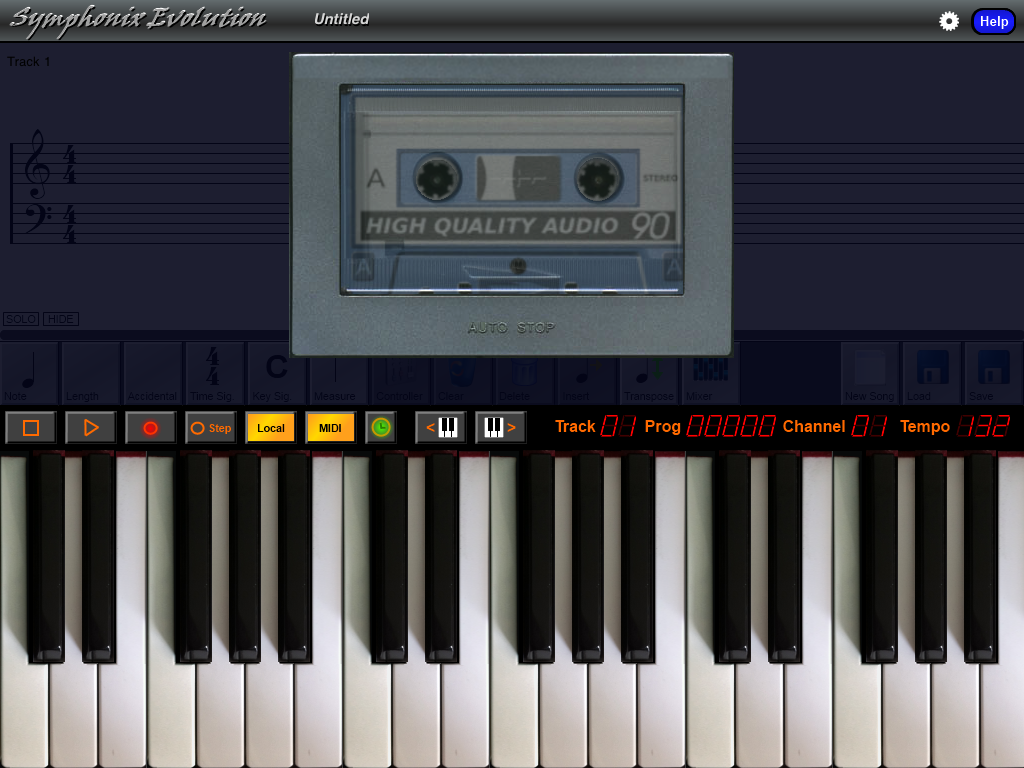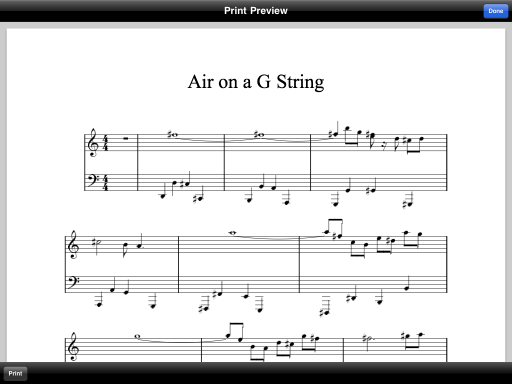 Example Videos
| | |
| --- | --- |
| Entering Music | Track Presets and Transposing |
| Beaming Notes | Using MIDI |
| Recording Notation with the iPad's Virtual Keyboard | Recording Notation with an external MIDI Keyboard |
| Using the Clipboard | Printing Sheet Music |
Resources
Support
Please note that Symphonix Evolution uses a lot of memory and will struggle in low memory applications, although we have made every effort for it to handle these situations gracefully. Use the new setting for a reduced instrument set that will greatly reduce the memory requirement!
Contact our Support Team for technical support enquiries
iOS, iPhone, iPod Touch and iPad are registered trademarks of Apple Computer.